What is Programmatic Advertising?
Capturing the attention of your potential consumers is no easy task. Competence is high and you need to get your brand our there. Selecting the right channels and the best placements for your adverts has become a challenge in today's digital ecosystem.
Programmatic Advertising solves this. It is the automated buying and selling of online advertising and the main goal is to connect your ads with your potential customers at the right time and place to maximize sales.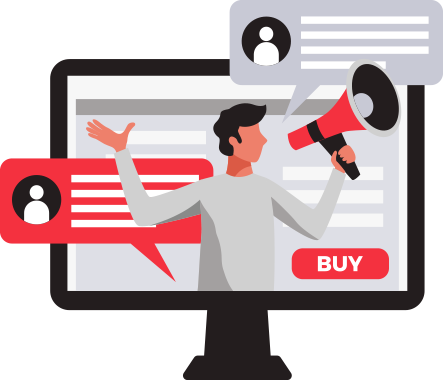 Affilired's
Programmatic Solutions

Gain brand awareness and visibility. Get your brand in front of your potential customers before they even need your product. Brand consideration will increase the chances of conversion.

This is one of the most cost-effective ways to gain customers. Show customized ads to users who have shown interest in your product.

Gain greater user engagement with a less disruptive advertising model. Native ads provide higher credibility to your brand and perform better than traditional campaigns.

A video is worth a thousand pictures. Running targeted video ads alow you to convey your brand's personality, increasing the chances of driving sales.
Benefits of
Programmatic Advertising
With Afilired, you only pay for generated sales