What is Affiliate Marketing?
Affiliate marketing is a performance-based advertising strategy where a merchant or advertiser compensates an affiliate publisher (the affiliate) for generating sales or driving desired actions on the advertiser's website. Affiliates promote the merchant's products or services through various online channels, and when a sale or specified action is completed, the affiliate receives a commission or reward. This arrangement benefits both parties, as the merchant gains increased exposure and sales, while the affiliate earns income based on their marketing efforts and the successful outcomes they generate.
At Affilired we boast extensive expertise in overseeing international affiliate campaigns and have seamless integration with some of the world's largest affiliate networks. Our main goal is  to drive sales for our clients.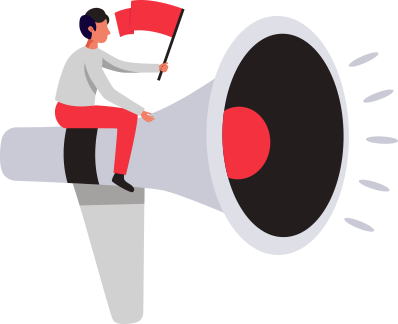 Why do you need Affilired?

No upfront costs. No monthly fees. You only pay a commission on generated sales

Your brand will be integrated with multiple international partner affiliate networks.

Our experienced team will manage the campaigns to ensure the success of your affiliate program.
We Make Affiliate
Marketing Easy
Benefits of Affiliate
Marketing

Affiliates do the promotion and merchants only pay for conversions.

Learn which campaigns perform better and apply them to other marketing channels..

Affiliates will do the hard work to promote your brand. Even if they don't convert, you will get that brand exposure for free..

Connect and engage with new audiences thanks to affiliates database and reach international potential customers at a very low cost.s.
Partner Affiliate Networks
We have preferential agreements with some of the largest affiliate platforms in the world.