Native advertising: benefits for the travel industry
Advertising is constantly evolving, looking for the most effective way to increase engagement with a target audience.
Native advertising is a good example of this evolution, which is characterized by its ability to adapt, both in terms of appearance and in content, to the online medium on which it appears. It is therefore not perceived as intrusive advertising, as it influences users in a more natural way, thus generating greater confidence and engagement.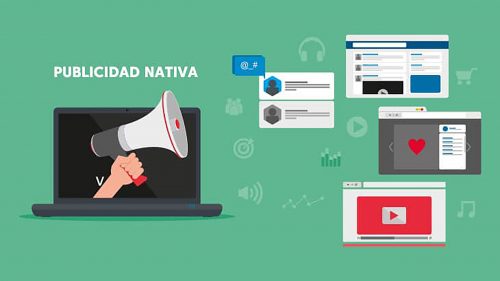 Similarly, the line that separates pure advertising content from the editorial can be at times blurred, however, for legal reasons it must always be made clear to the user that they are clicking in advertising content.
According to the first study of  "Content & Native Advertising" by IAB Spain, this type of paid advertising has gained great popularity in recent years, particularly in the tourism industry. The study claims that:
40% of those who participated in the study clicked on native ads, with the tourism industry being the most popular with a click-through rate of 60%.
Another study conducted by Adobe research, states that the information content produced by brands in the tourism industry has a big influence on the final purchase decision by users. So, now you have a better understanding of the power of native ads, let's look at their benefits.
Benefits of native advertising for the travel industry:
Create greater engagement.
This advertising offers a richer content allowing you to create a better connection with your target audience.
As an advertiser you can reach your users by offering more extensive and detailed information, whilst also appearing in the best media in the industry worldwide.ç
Ad-Block friendly.
One of the reasons for its increasing popularity is that advertising blockers don't detect native ads as they are present in the media in a much more harmonious way so they allow you to reach more users.
Improved brand awareness.
Many native ads do not initially appear to be selling any products, this is because the products are often hidden within the content that is more informative and suggestive. So, they can increase your brand awareness instead of creating rejection by disinterested readers.
Increase CTR.
Considering the previous points mentioned, native ads are seen as a good option to increase your CTR, taking into account that this increase also depends on the campaign, the budget, the destination landing and/or the product.
Increase in ROI and ROAS.
An increase in CTR is directly proportional to an increase on the return of investment and the return on advertising investment, making them more effective.
Now that you know what native ads are and their benefits, read the following post "types of native advertising" to learn more about all the different types and to see some examples.