Affilired appoints Rodrigo Suárez as Sales Director for the Americas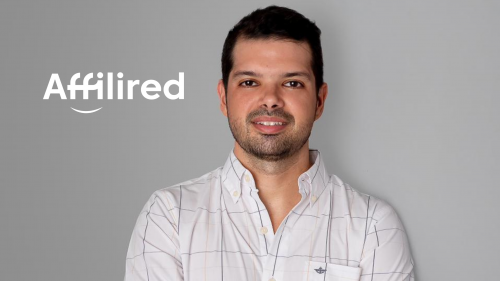 Affilired has announced the appointment of Rodrigo Suárez as the new Sales Director for the entire Americas region.
Bringing a wealth of experience from the travel industry, Rodrigo Suárez has honed his expertise over numerous years at renowned companies such as Royal Resorts and Hotelbeds. Here, he masterfully directed and expanded client portfolios, showcasing exceptional skills in strategic management and cultivating robust relationships with key industry partners.
Joining Affilired in 2021 as Sales Manager for the Americas, Rodrigo played an integral part in Affilired's expansion across the continent. During his tenure, he significantly contributed to the company's success by onboarding new clients in pivotal markets such as Mexico, Colombia, and Peru. Rodrigo's customer-centric approach and profound knowledge of Latin American markets have been instrumental in driving Affilired's growth within the region.
In his elevated role as Commercial Director for the Americas, Rodrigo will spearhead Affilired's commercial strategy, actively participating in strategic decision-making processes and exploring new business prospects.
"I am thrilled about this new challenge and am wholeheartedly committed to further fortifying Affilired's footprint in the Americas, delivering exceptional and tailored solutions to our partners and customers," remarked Rodrigo Suarez about his appointment.
Ana Carmona Lundy , Affilired's MarCom Director added : "We are thrilled to announce this latest appointment. Under Rodrigo Suarez's guidance, the company will continue to grow and solidify  its position as a market leader across the Americas."