How to sweep the board on BLACK FRIDAY and CYBER MONDAY
Before launching your BLACK FRIDAY and CYBER MONDAY campaigns, check out our tips first.
If the dates 24th and 27th November are marked in gold on your calendar then, congratulations, you are a very forward-looking advertiser! Why? Because this is the first step in making the most out of what is already known to many as Cyber Weekend, where users like to "shop until they drop".
You still have time to optimize your strategy to sell as much as you can.
How? Follow these tips and you will soon label your product SOLD!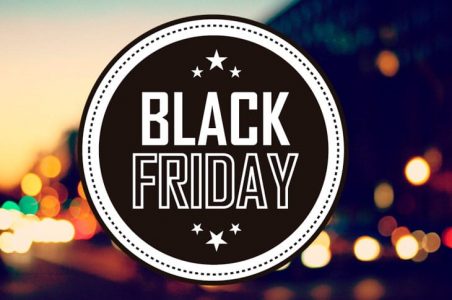 FORWARD PLANNING
Early October is the ideal time to study the calendar and tag important dates like when to pass on offers to the networks, so that publishers can get everything ready in time and therefore are able to promote your offers or promotional codes as they deserve to be.
It is also important that you keep in mind which products to promote, in what media and what kind of creativity to use. All this will depend on the audience you are wanting to target, your interests …
Our suggestion: If you are a veteran of Black Friday or Cyber Monday, check your data from the previous year. Look at what worked best, what kind of traffic made it a success…
This information will help you to define an improved strategy for this year, giving you an advantage over your competitors.
EXCLUSIVE DISCOUNTS
Perhaps this point should have been the first one, as no matter how much you plan, no strategy will work if you do not offer your customers a compelling reason to choose your product over your competitors.
Offer advantageous and competitive discounts, which are not available during the rest of the year. Why? Because if your customers believe that the discounts are not significant enough, they will just think you are simply teasing them and you will lose sales… and worst of all, your competitor could gain the sale instead.
Our suggestion: The perfect discount for this promotion must be at least 30%. We have seen some up to 70%. Even better!
AGGRESSIVE CAMPAIGNS AND LIMITED TIME OFFERS
When your users visit your web on Black Friday or Cyber Monday, they need to see immediately that it is a special day. You need to create a sense of urgency and brevity, making the user wanting to purchase instantly.
How to it?
Firstly, it is imperative that you limit the campaign exclusively to these days. Sometimes we have seen these exclusive campaigns for Black Friday extended until Christmas. BIG mistake, as you will not see any considerable sales spike in the subsequent sales analysis.
Our suggestion: be direct and aggressive with your message. Let it be known that is an exclusive promotion for this special period only.
Nuestra sugerencia: sé directo y agresivo con el mensaje, que a golpe de vista se sepa que es una promoción agresiva y exclusiva.
CROSS-CHANNEL CAMPAIGNS
Thanks to Cross-Channel Marketing, the range of possibilities to increase the engagement with your customers has opened remarkably. It is important to build upon this opportunity and be present in all the different platforms your customers use. The ideal campaign is to carry out an integrated and coherent strategy throughout all the different channels.
Step by step guide to a successful Cyber Weekend:
Optimize your web site, in its PC version, tablet or mobile. Have it ready to respond smoothly to the expected flood of visitors. Plus check your logistics can cope, foresee shipments, parcels …
The warm up:
If you have an app, post reminders about Black Friday and Cyber Monday to create and build up the excitement and making sure potential customers are ready for the event. Do the same with your social networks.
On the big days themselves:
Communicate with lots of hype your exclusive offers and discounts via your social networks, on your website, create digital marketing campaigns …
Whether you opt for email marketing, retargeting or display, make an attractive design with all products and promotions and a Call to Action button that entices the user to purchase. Look at our post on creating the perfect banner.
Use the advantage of email marketing as it can give you a great boost. Remember that affiliates that have extensive databases, giving you access to a large number of markets and potential customers.
If we are talking about SEM or discount coupons, make sure that the text and discounts are in line with the previous ones and that the offers are the same as well.
Communicate everything on social networks as they are your greatest ally, even create a special campaign for Black Friday and Cyber Monday.Our suggestion: you do not have to use all these means mentioned above, as it depends on your objective, budget and strategy. Simply focus on those which you believe will give you the best results.
ANALYSIS OF RESULTS
Never forgot any action without measuring the efficiency of the actions developed. Let the ROI be the light that guides you. The analysis of the results data from this year will show you how to improve on future actions.
During the Black Friday and Cyber Monday 2016 AffiliRed sales increased by 40%!