The trends of 2018 in performance marketing
Promote your 2018 sales with 4 simple tips.
Discussing trends can be an exceptionally tricky thing to do, especially since most of them change within a very short time, however, some trends do appear to be here to stay. So, with that in mind, AffiliRed recommends that before launching your digital marketing strategy, you take a careful look at the following trends, that at least during 2018 aren't going to go out of fashion! ?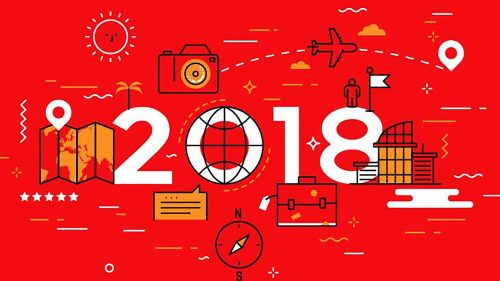 Data:
Data:
Agencies and/or advertisers are increasingly investing more and more in data, gathering information about users to help them implement more effective business strategies.
This practice has been refined over time and it is now common practice to combine First Data with Second and Third Data to obtain a more comprehensive and detailed profile of those users of interest.
Data Management Platforms (DMP) have been designed to manage large amounts of data; helping both the publisher to collect the data from their audience and the advertiser by allowing them to predefine their target audience, ensuring their message reaches the user of interest. Simply put, Data Management Platforms allow for different creativity strategies depending on the objectives and business segments.
But DMP´s can have their limitations, the primary challenge for a company is to ensure both the quality and provenance of the data. At present, probabilistic segmentation analysis means taking a small sample of the data collected via browsers IDs, locations…and extrapolating the rest, the result is that you sacrifice quality of data for the amount of data…. To counterbalance the shortcomings of the probabilistic data, there is deterministic data, this is using data which is known to be to 100% genuine and correct; the data is verified by ID of the user, the phone number, email and so on.
In the future, which seems to be moving closer all the time, Artificial Intelligence (AI) will bring a change that will be even more sophisticated, aiding the process of gathering high quality data in ever increasing volumes.
Mobile:
For the consumer, the mobile phone is already an essential element in the purchase process, especially in the so-called "up in the funnel" or the initial part of the process. In the tourism sector, it has become the key tool for gathering information: hotel prices, opinions, search for restaurants, activities… In this process, the use of mobile phone exceeds the use of PC and tablet, but not all of these searches end in purchase or reservation through mobile. In fact, the multidevice is constant throughout the funnel, and for the end of the funnel, the conversion, the mobile is still below the PC or tablet.
Although the mobile conversion ratio is still lower than the rest, a study done by IAB Spain shows that the most purchases services done with Smartphones during 2017 were trips and transports.
As more resources are invested in improving the user experience, the ratio is likely to increase. Therefore, keeping this information in mind, it is basic to think that the advertisers of the sector should start to take into account certain aspects for the improvement of the user experience such as the loading speed. Less than 3 seconds is acceptable. More than this means that you are losing users at any point of the funnel.
Next you need to consider the design, usability and last but not least, trust:  Is the purchasing process and/or booking procedure safe and secure? All these points are important as the entire online experience is also the user's opinion of your company, your brand experience is at stake; the smoother and hassle free the booking or purchase, the more highly the brand is regarded!
Influencers:
In comparison to the excess of banners, e-mail marketing, videos and other types of online advertising that bombards the users day in and day out, the influencers are a revelation for both advertising and performance marketing.
A study of  Marketing de Influencers en la industria turística durante el 2017: showed that 74% of consumers use social networks to help them make purchase decisions compared to 33% who relied on sponsored ads.
Which all goes to prove that Influencers are an ideal choice for those brands who find it difficult to connect with their audience. Influencers have a great ability to arouse admiration and build trust among their followers.
It is a known fact that consumers would rather rely more on the word of an unfamiliar person than an advert, this means that the ROI is higher with accepted Influencers than with traditional digital marketing.
Micro influencers:
In our opinion, the Micro Influencer will play a key part in 2018, depending upon objectives or budget you have, they could prove to be the most interesting of our tips.
These are atypical Influencers, since they are neither famous nor have many followers.
But they are experts in their fields, providing valuable advice and demonstrating great passion for their subject; thus, building loyalty among their followers and winning their trust.
Although they are only small scale, these Micro Influencers can provide a great deal of value to brands, they offer:
High ratios of engagement.
Greater segmentation of the audience.
They offer great value for money.
There is no doubt that, and these last 2 points show it, Influencers and Micro Influencers are on the up and up and will be strong force going into 2018. If you are interested in either of these, then do not miss this post: 5 points to consider before working with Influencers or Micro Influencers.