Affilired unveils data analysis that shows huge shift to mobile bookings in hospitality.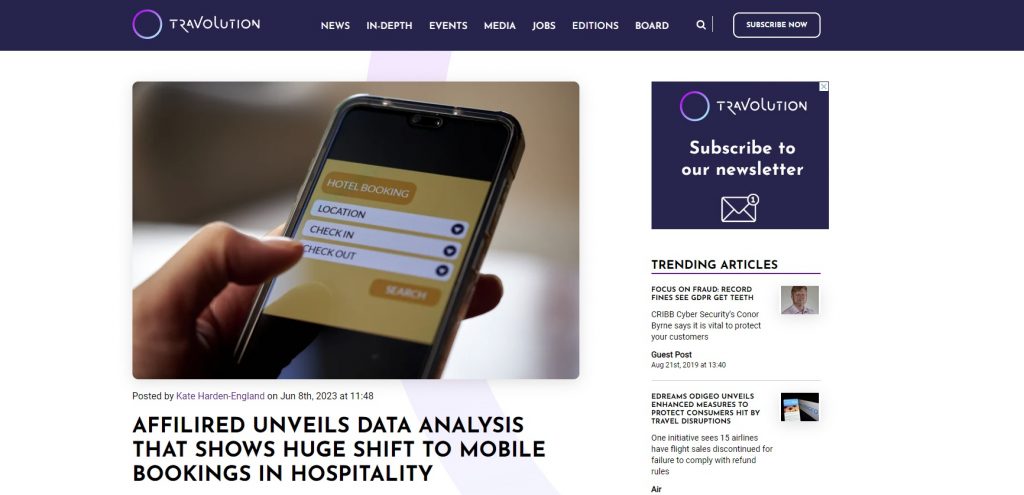 Q1 this year has already seen bookings from mobile devices reach 28.89%, an increase of more than 75%.
Performance marketing agency specialising in travel Affilired, have unveiled analysis of booking data over a four-year period that showed an increased shift from desktop bookings to mobile bookings.
The data was generated by managed campaigns and included over 9,000 properties from 260 hotel chains across the world, during 2019-2022.
Affilired wanted to understand how travellers are now interacting with hotels which would help them adapt their sales funnels.