Hotel bookings via mobile device continue to edge north.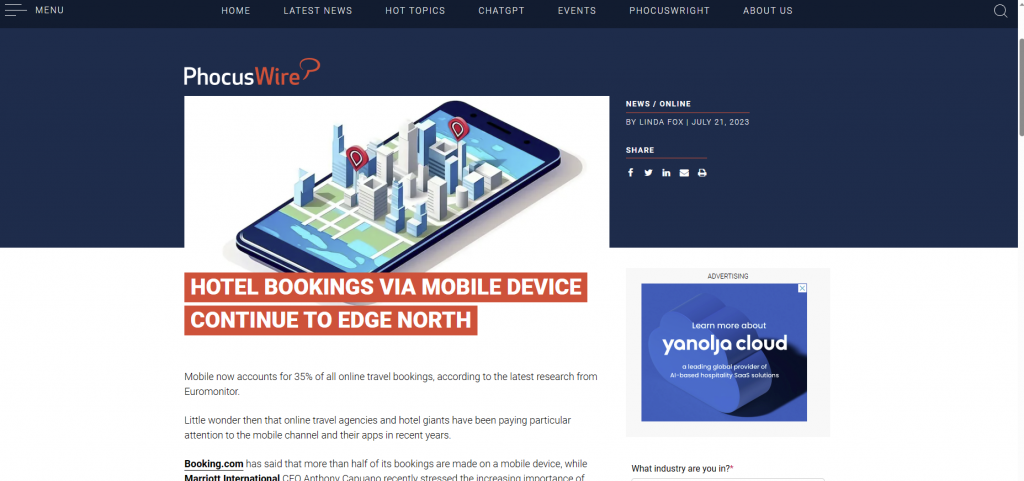 Mobile now accounts for 35% of all online travel bookings, according to the latest research from Euromonitor.
Little wonder then that online travel agencies and hotel giants have been paying particular attention to the mobile channel and their apps in recent years.
Booking.com has said that more than half of its bookings are made on a mobile device, while Marriott International CEO Anthony Capuano recently stressed the increasing importance of mobile at a Morgan Stanley event.