The Top publishers in the Asian Pacific marketplace
In a previous post, we highlighted the top publishers, based on the sales generated by our merchants, within the European tourism sector.
In this post, we will be taking a look at the best-selling publishers, with whom Affilired collaborate, but this time concentrating upon the Asia Pacific market.
Cashback / Reward Publishers: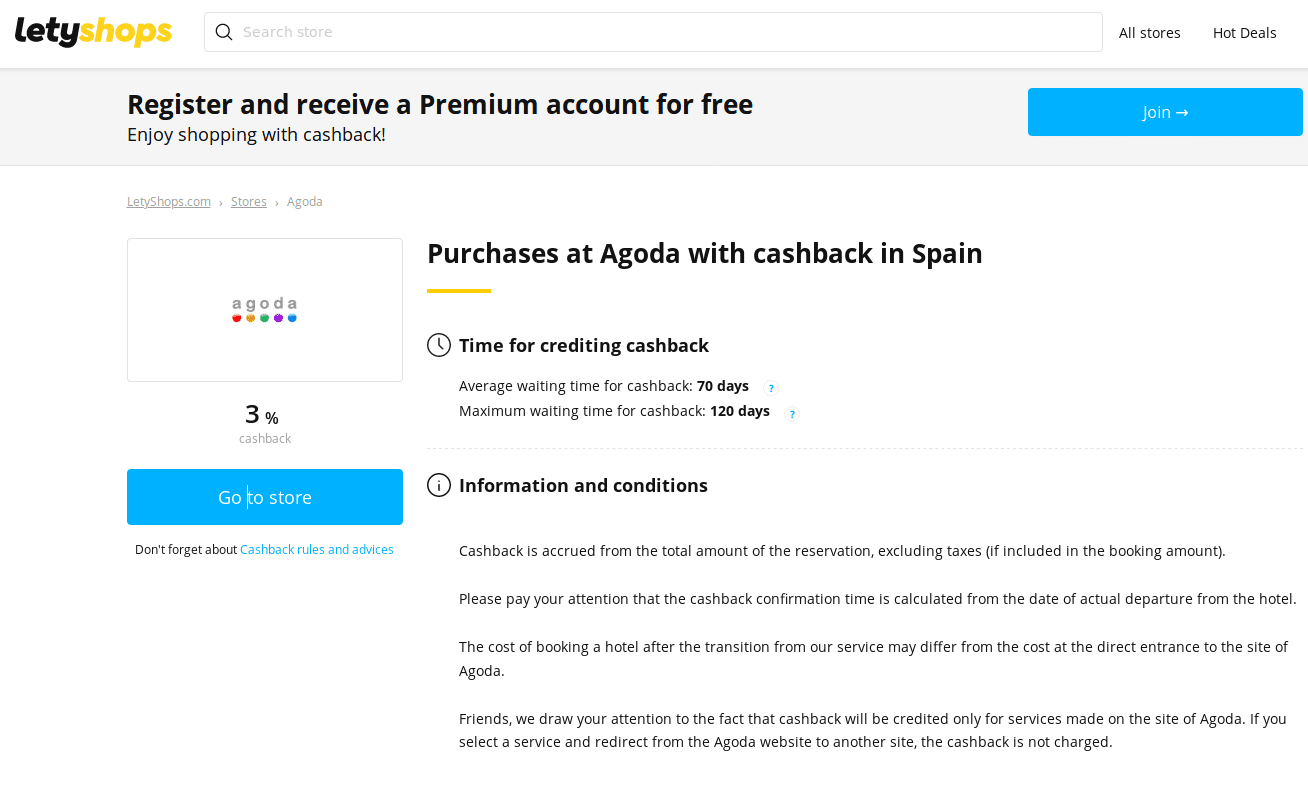 Letyshops was founded in 2014, it has offices in Ukraine and Hungary. Within the last 5 years, it has become the largest cashback service in Ukraine and the CIS. Recently, expanding internationally, branching out into the markets of Spain, Germany, Poland and into several Latin American countries. Nevertheless, it remains the most popular cashback service used by our Asia Pacific customers.
Interesting Facts:
1. To date, it has processed almost 40 million cashback purchases.
2. Over 5 million website visits each month.
3. More than 10 million users.
4. More than 2000 merchants use its platform.
Why we like it:
Letyshops provides different facilities aimed at enhancing the user's purchase experience. Users can download the app, use the Letyshops extension on their computer and can even recommend Letyshops to a friend and obtain an extra 15% cashback.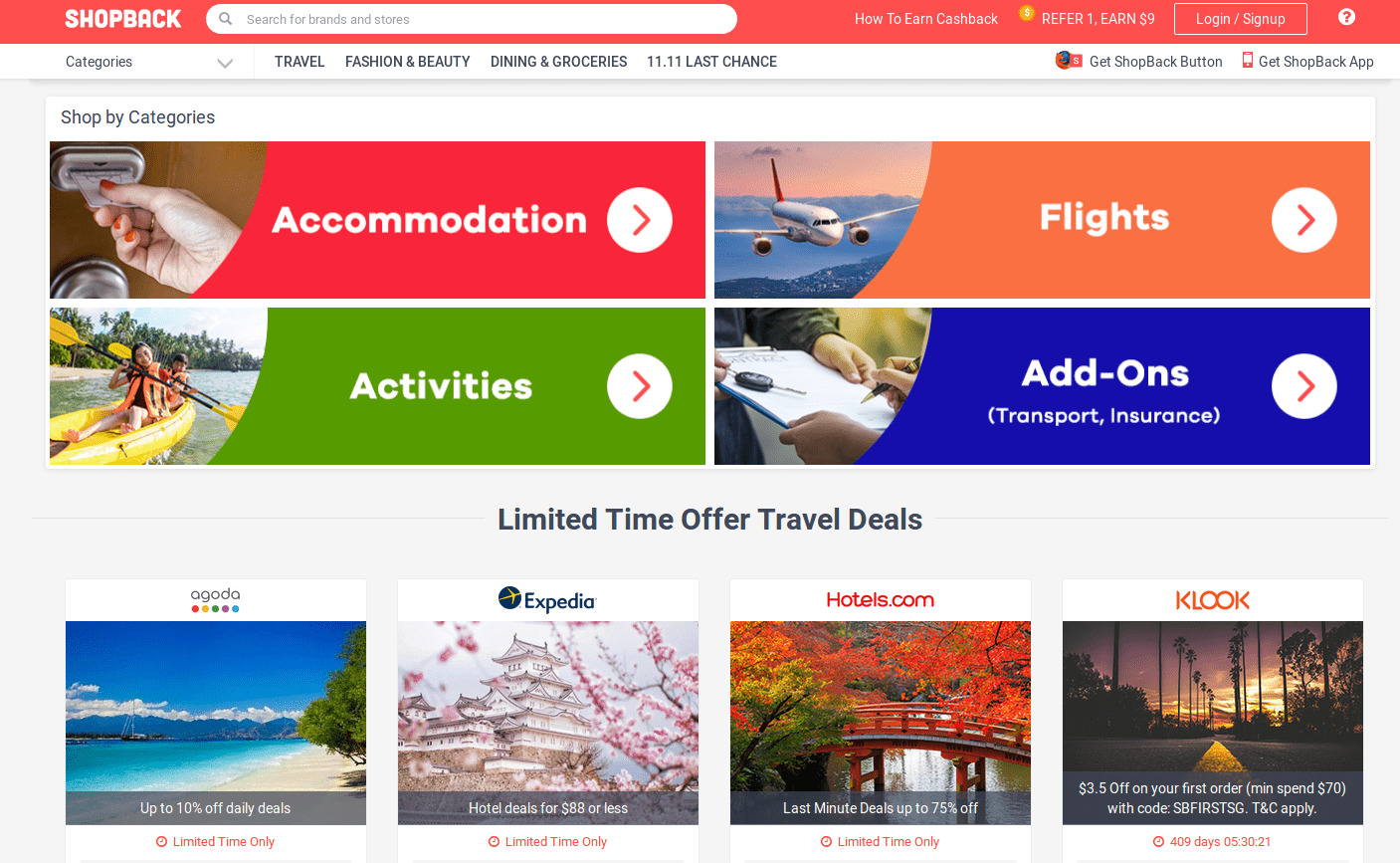 Founded in 2014, Shopback.sg is a digital reward platform with a presence in 7 APAC countries and offices in 8 different countries.
Interesting Facts:
1. More than 2.000 merchants use its platform.
2. Over 600.000 monthly visits.
3. More than 8 million users.
4. On its platform, an order is processed every 3 seconds.
5. Users have received up to 30% cashback.
Why we like it:
Shopback.sg has created a simplified shopping experience, its primary focus is on enhancing the conversion. Another advantage for advertisers, you only pay a previously agreed commission once you have obtained the sale.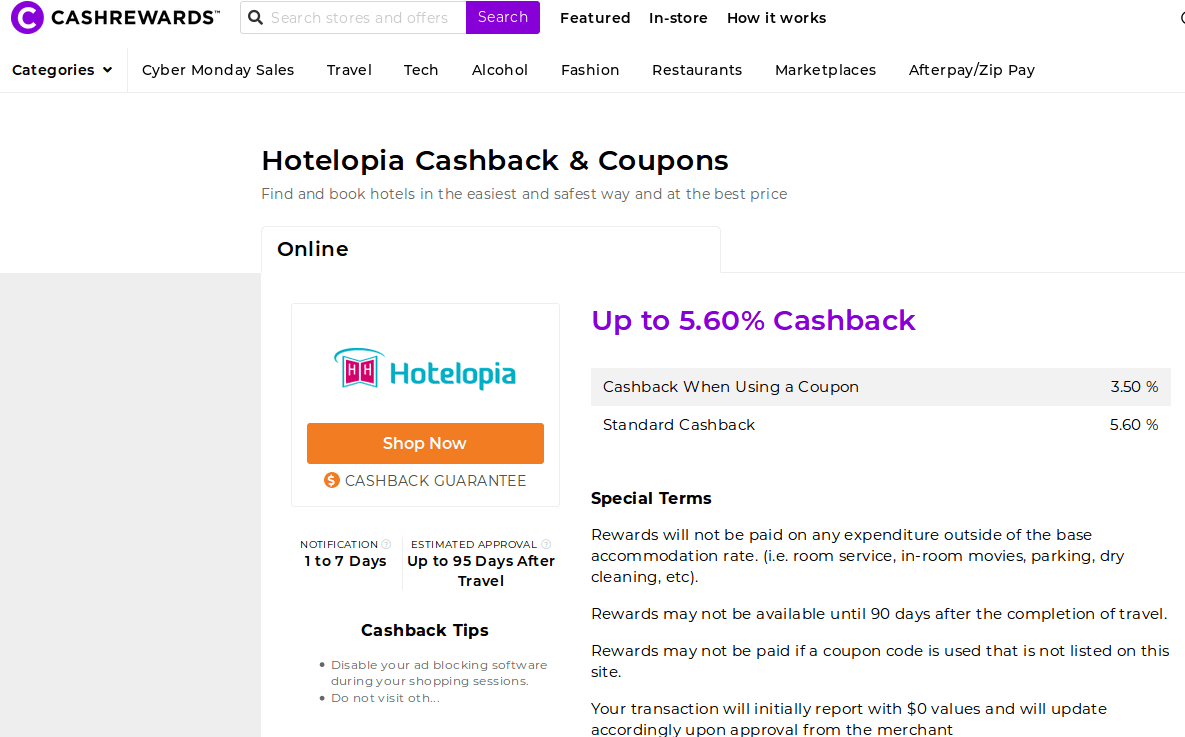 Cashrewards, founded in 2014, is Australia's number 1 cashback site. Its main goal is to help everyday Aussies cope with the increasing cost of living as well as supporting charities.
Interesting Facts:
1. Over 1.200 merchants on its platform.
2. Almost a million visits per month.
3. It generates approximately 500 million of Australian dollars per annum for its merchants.
4. It has given back over 75 million in Australian dollars to its users.
5. The company has won several awards and accolades.
Why we like it:
Cashrewards differentiates itself from the rest of cashback publishers because it is the first platform that aims to benefit the consumer while contributing to charitable organisations.
Currently, each time a user receives a cash reward, 1% is donated to the Starlight Children's Foundation.
Offer / Voucher codes Publishers:

Rezeem, based in the Philippines, is the leading coupons & offers platform in the Middle East and Southeast Asia.
Interesting Facts:
More than 500 merchants.
Over 200.000 monthly visits.
The coupons on its home page are carefully selected by a team of experts from a wide pool of deals available.
It has a coupon verification system.
Why we like it:
Rezeem's focus on its user interface makes them unique, the website is very easy to navigate, supports advanced features, is highly flexible and its coupons verified system is a bonus!

Picodi, launched in Poland in 2010 is an international coupons website that now operates in more than 40 countries worldwide.
Interesting Facts:
1. More than 25.288 merchants.
Over 400.000 monthly visits.
118.724 promo codes and deals available for its users.
More than 7 million registered members.
Why we like it:
Picodi's website has an exclusive page for promo codes, coupons or promotions that are about to expire. As an added plus, it has another page, where its team have handpicked the materials for specific campaigns such as Black Friday, for example.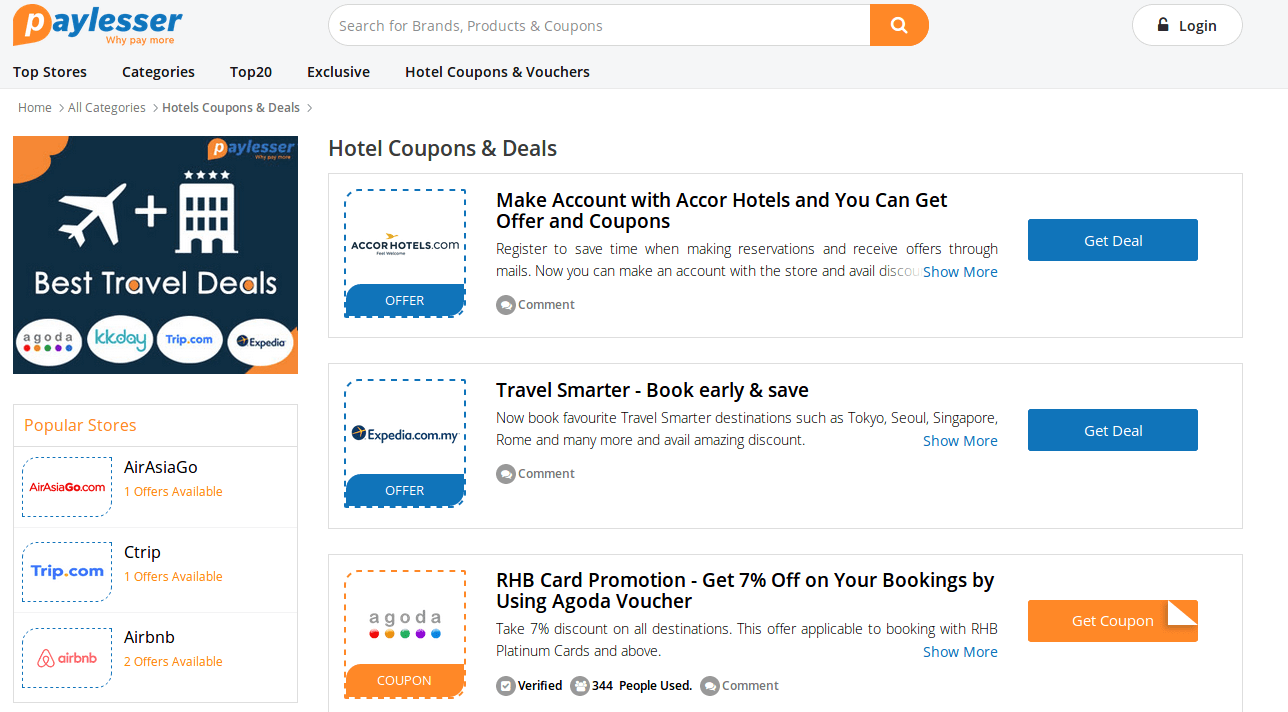 Paylesser is a coupon and discount e-commerce platform founded in 2010 by Shoogloo Group. Currently, it operates in 24 countries, providing money-saving deals to a wide audience.
Interesting Facts:
1. It collaborates with over 5000 merchants globally.
2. More than 100.000 deals are usually available.
Paylesser won The CMO Asia's best website awards in coupons, deals and offers in 2016.
Why we like it:
Paylesser operates in various regions such as India, Singapore, Australia, the United Kingdom and Hong Kong, with an excellent SEO position on various search engines.
Content / Review Publishers: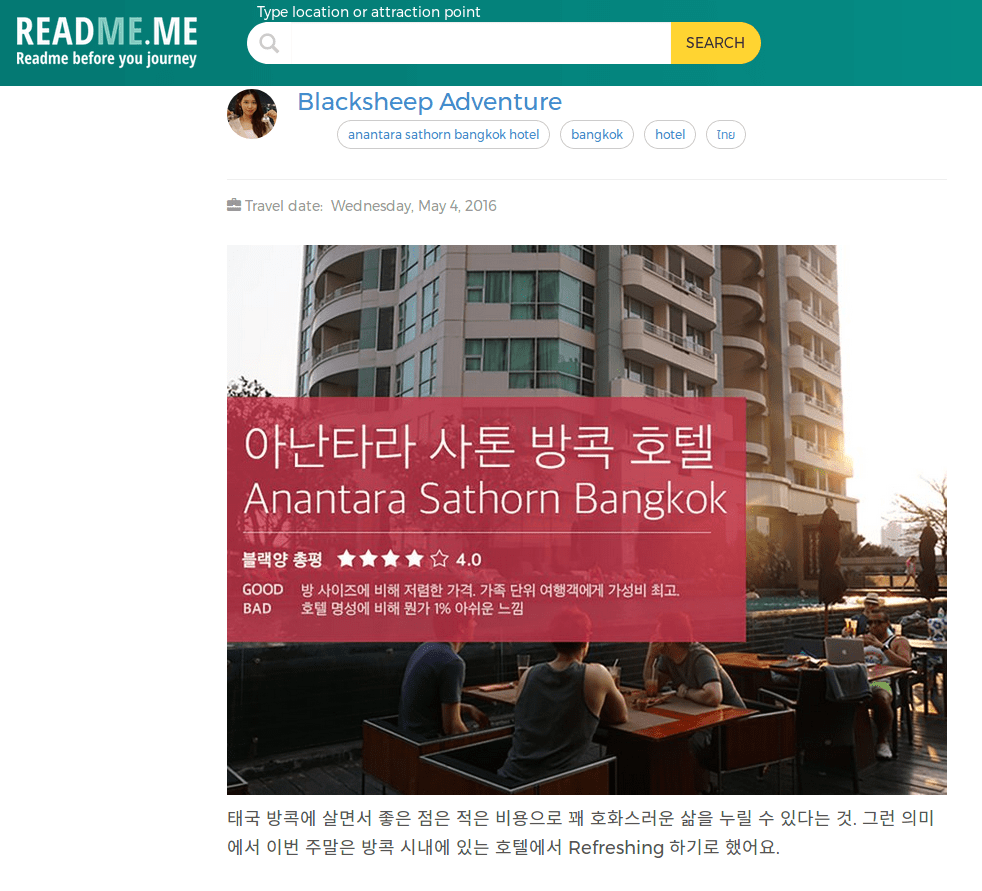 Reademe.me was established by Blue House Travel over 10 years ago, it is a website where travel bloggers can share their adventures with an international audience.
Interesting Facts:
1. It has more than 700.000 monthly visits.
Almost a million followers on Facebook.
The reviews are translated into various languages such as English, Chinese, Japanese, French, German among others.
It promotes all the reviews via social networks.
Why we like it:
Readme.me's website offers great credibility, travellers themselves author the content based upon their own experiences. In return, they receive rewards such as coupons and earn the opportunity to work with potential sponsors such as hotels, restaurants and airlines.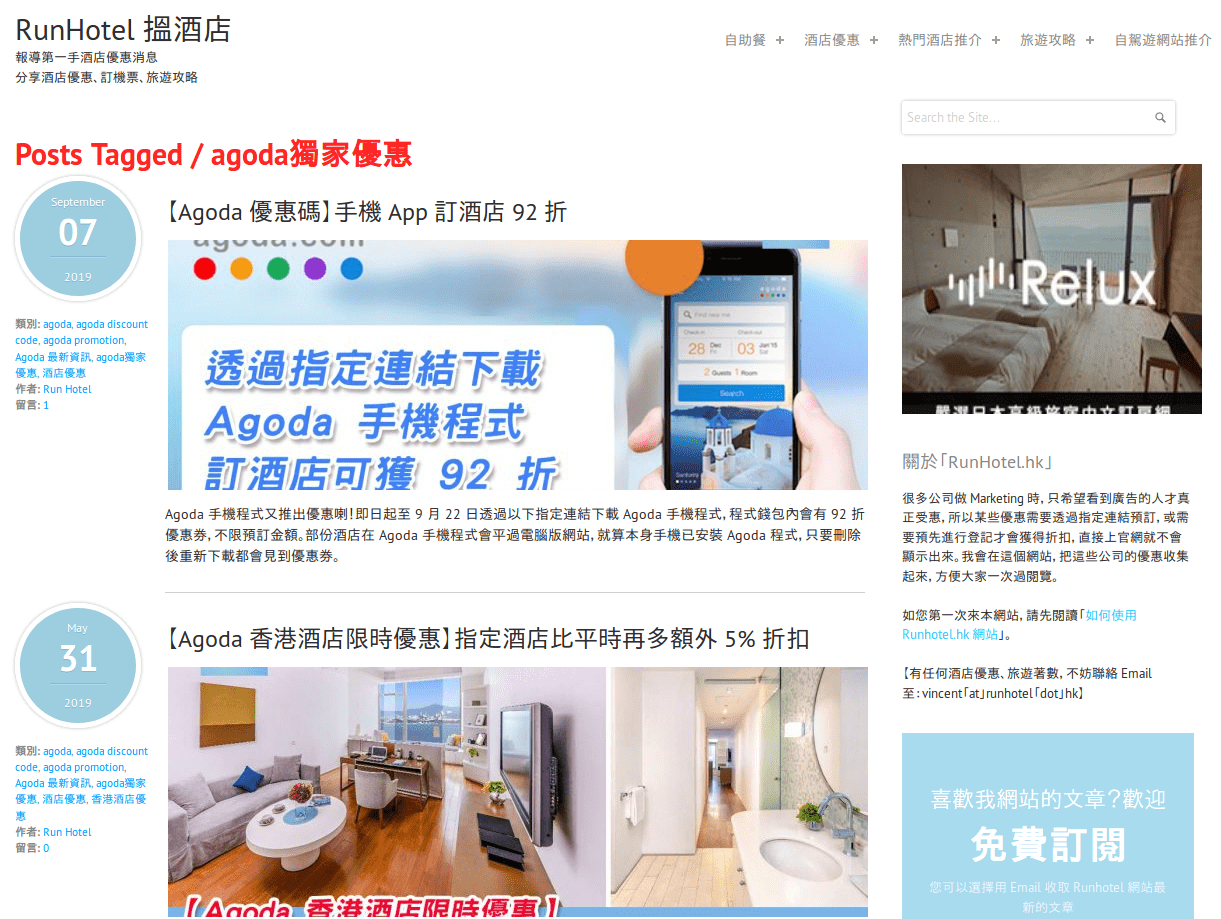 Runhotel is one of the most popular content websites in Hong Kong, it publishes blog posts about hotels and generates fantastic sales volumes.
Interesting Facts:
More than 500.000 monthly visits.
A large Facebook community with more than 250.000 followers.
It generates high level of sales.
Why we like it:
Runhotel's website has great credibility among its user base, proven by the fantastic engagement generated within social networks.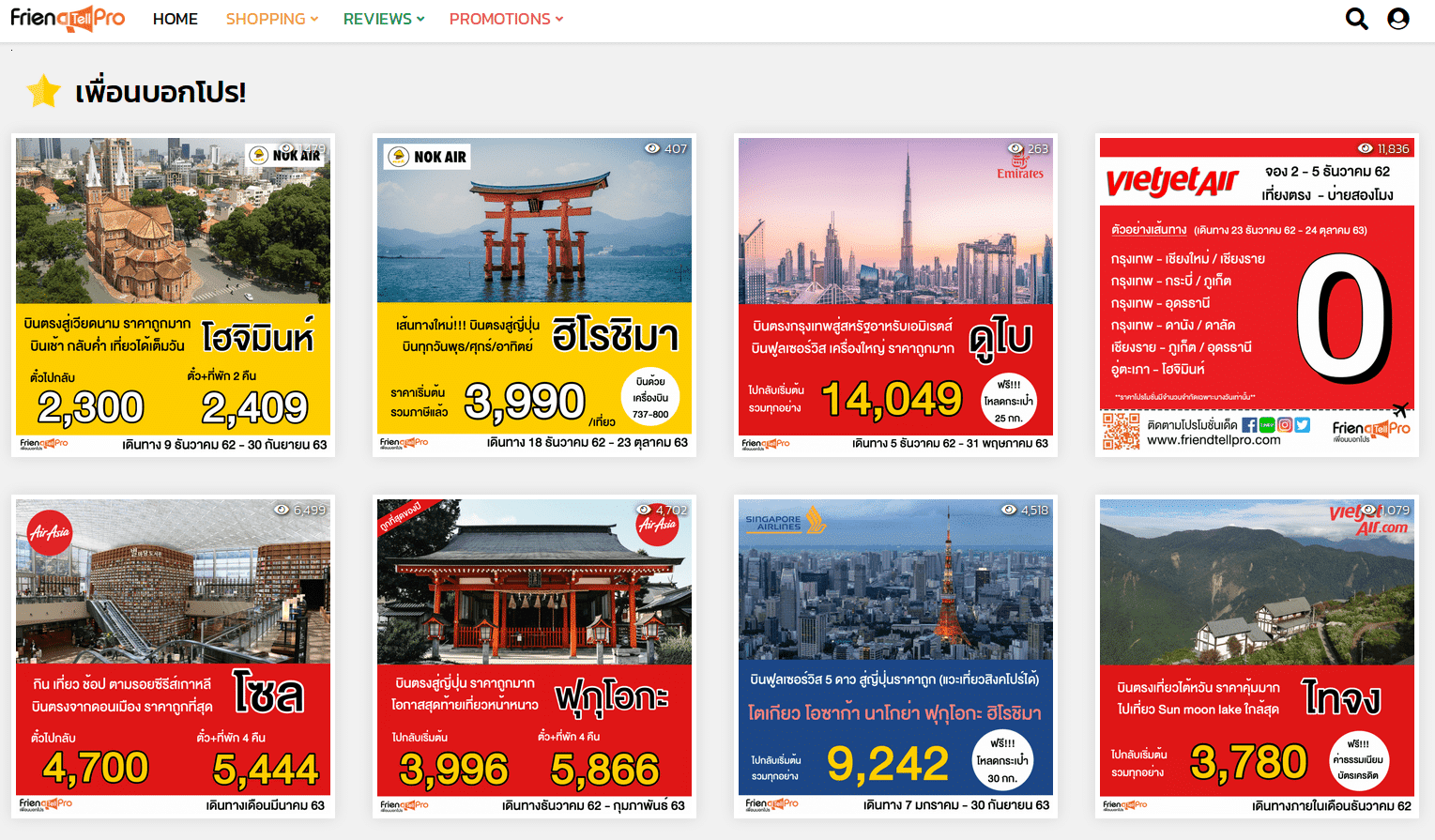 Friendtellpro, is a Thai content and review website that collects promotional news and reviews on airfares and hotels.
Interesting Facts:
1. Huge onsite monthly traffic: 43,000.
Massive Facebook community of followers that exceeds the million.
Close to 10.000 followers on Instagram.
Why we like it:
Friendtellpro is a highly trusted website among its users, it has great levels of exposure via social media, so it is a strong ally for any merchants operating or looking for enter within the Thai market.